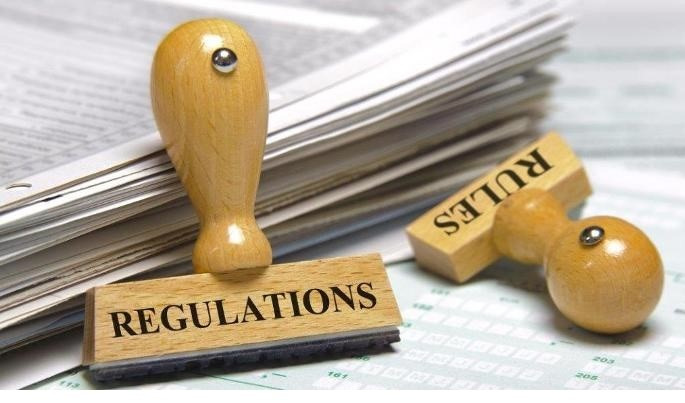 Dear Owners and Residents,

FULL COPY of all Rules and Regulations are listed below.
Please update your knowledge on our Rules and Regulations.  The document can be found by scrolling down to find your copy.
TO REPORT A VIOLATION :  Please submit a written complaint using the form below "NOTICE OF VIOLATION"
Please include photos and/or detailed documentation.  Upon receipt of your written notice , the HOA will investigate the notice and follow the enforcement policy should the evidence confirm a violation exists.

We take great pride in our ten acre community as homeowners.  Street appeal increases value; enjoyment of use in the common areas and limited common areas is your right.   Adverse actions, impact everyone. Quail Run Association has the right to impose fines, report violations to city authorities and or restrict the use of common areas for repeated violations.   All residents must abide by the Quail Run Association Rules and Regulations which are binding and enforceable we encourage you to ask questions and familiarize yourself with these requirements.

 ASSISTANCE
Any violation in our community can be reported directly to the enforcing agency.  Homeowners are encouraged to become aware, educated and empowered to help our community.  Here is a list of local authorities to engage should you become victim or witness.
Aurora Law Enforcement:  House/ Auto - theft, vandalism, burglary or any other life/limb treating or unlawful event.  Contract  :For emergency, Dial 911 , Police Dispatch: 303.627.3100,  General Information: 303.739.6000.  Quail Run is serviced by Aurora Fire Department Station 9
 Aurora City Code of Ordinances: To report a code violation, please call 303.739.7000 or make a report online .   https://www.auroragov.org/residents/code_enforcement/residential_code_violations .  
 Suspicious Activity   within the complex, please contact AURORA POLICE

Aurora Animal Control :  Animals: While alerting us to intruders is very helpful, constant barking lasting more than 20 minutes, howling and baying can be very annoying and unpleasant. Unleashed and dangerous animals are a direct violation in the City of Aurora.   While the violation is occurring , please contact Animal control. https://www.auroragov.org/residents/animal_services/field_services/  A list of phone numbers are available for your specific complaint.
Service Providers:   Did you know that Quail Run has a policy on installing services such as Dish or Comcast?  To report violations, safety concerns, broken cable boxes, exposed cable, cable strung through common areas, around gates and yards, please contact the following service providers directly: For COMCAST call: 1-800-XFINITY (1-800-934-6489)   For DISH call: 1-855) 318-0572 For DIRECT TV call:  1-800-531-5000   Homeowners who are non-compliant with the policy are subject to fines and repair assessments. ANTENNA and CABLE Specifications can be located in the Request Approval Forms section

We thank you for your cooperation.  The Association's Covenants, Conditions and Restrictions and its rules and regulations have been established and are enforced for the safety, comfort and security of all our residents and to maintain your property values.